TAZ Tower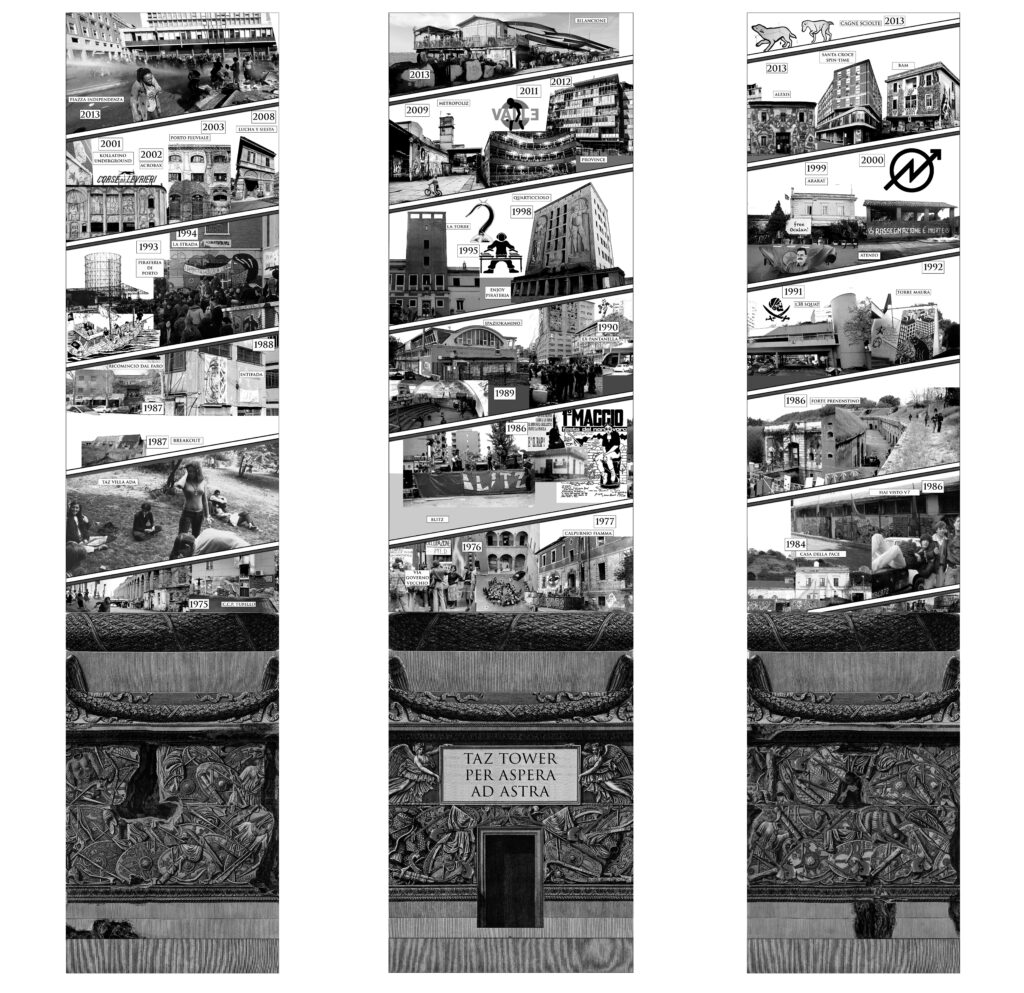 IN | OUT Living as a measure of the landscape
CASTELNUOVO FOTOGRAFIA 2020
international festival of photography and contemporary art
Rocca Colonna
Castelnuovo di Porto (RM)
Piranesi's mediumistic genius, as remembered by Margaret Yourcenar when thinking about his series of prints "Views of Rome", sniffed out hallucination, the long journeys of memory, the tragic architecture of the interior world.
A new Trajan's column is rising in the landscape of the future of Rome: the Taz Tower. But if the long spiral frieze which winds around the column, wanted by the emperor, from the bottom to the top describes the most important moments in the conquest of ancient Dacia, on the Taz Tower a long narration of various attempts to liberate space from speculation and from oblivion winds around the tower.
No longer scenes of submission, of captured enemies and soldiers in formation, there is a sequence of scenes of all the occupation of siteS in Rome dedicated to social and housing improvement which took place in the city starting, chronologically speaking, in the early 80s and lasting until the most recent attempts. The column is made of translucent glass and the images of the buildings are silk-screened,. At night, powerful search lights transform the column into an enormous beacon, a lighthouse in the midst of a crumbling sea of cement which propogates a message for a different style of life. There is an elevator inside which allows one to rapidly pass through the narration of the history and reach the top in order to observe from above the transformation taking place in the city. For the exhibition, we have moved the base and the lower part of the trunk of the column into the courtyard of the Rocca Colonna.